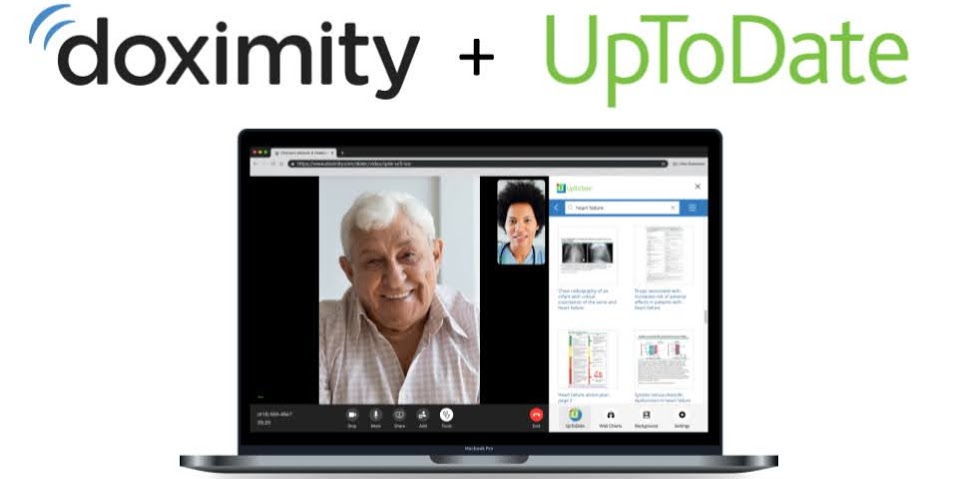 Doximity and UpToDate®, the leading medical reference tool, have teamed up to give health care professionals unprecedented access to best-in-class clinical decision support tools during live patient encounters on Doximity Dialer, one of the most-used telemedicine technologies.
Doximity users can now access over 12,000 clinical topics in over 25 specialties in UpToDate during a patient visit without having to break away from their video encounter or waiting until after their session is complete. This first-of-its-kind telehealth-clinical decision support integration will help Doximity users provide a higher level of care and a seamless experience for their patients while benefiting from a more efficient clinical workflow.
See the Doximity/UpToDate Integration in Action:
What Physicians are Saying
"Using UpToDate at the point of care takes virtual visits with Doximity Dialer to the next level. I serve in family medicine so I routinely pull up the cardiovascular risk assessment during visits and my patients can see their risk stratification in real-time. Patients love it and so do I!"

-Dr. Stephanie Phillips, Beckley Veterans Affairs Medical Center Dept of VA
"I use Doximity Dialer for all of my outpatient visits. Having UpToDate available right in the Doximity Dialer window allows me to look up medication dosing or the incidence of side effects with fewer clicks than before. This allows me to give the best information to my patients in real-time."

-Dr. Andrew Carlo, Northwestern Memorial Hospital
"I like that I can look up topics on UpToDate without having to exit the Doximity Dialer video screen and lose visualization of my patients."

-Dr. Beverly Tchang, NewYork-Presbyterian Hospital
---
UpToDate can be accessed from within any Doximity Dialer video call made from your desktop or laptop computer.
For more information on UpToDate visit:
wolterskluwer.com/en/solutions/uptodate
---
---