Today, we launched Doximity Dialer, a free app that makes it easier for physicians to call their patients. Through the app, clinicians can call patients on their personal cell phone, while displaying the number of their office, hospital, or any other number of their choice in the Caller ID.
"Our idea [for Doximity Dialer] is simple," says Kanav Jain, Product Manager, Growth and Mobile Apps, "easier communication leads to more communication, and greater communication leads to better health outcomes. We learned there are many reasons physicians, NPs, and PAs are hesitant about making calls using their cell phone and we wanted to help remove some of those barriers."
We analyzed the current data from Doximity Dialer to provide you with information on how physicians are using the new app. The following statistics are from a sample of clinicians that are currently using Doximity Dialer.
"Very useful to call patients on the go. Option to pick multiple numbers like your clinic number, lab number, etc. which gives patients opportunity for a callback to the appropriate site if needed" - Hussein Bitar, MD
Using Doximity Dialer, clinicians can choose from multiple callback numbers which appear as the Caller ID when calling a patient. Many physicians work from a variety of locations, and hence, need to call different patients from a variety of numbers. From our sample, we found that 16% of clinicians currently using Doximity Dialer have more than one callback number.
"This app was easy to install and set up, and works great! Highly recommend if you make patient calls frequently." - Irk93101
When you download Doximity Dialer, you setup your clinic or office number to appear in the caller ID (10 digit US numbers only). You can make calls to any US number a patient might use including landlines and cell phones.
*If you have previously asked your mobile carrier to permanently block your Caller ID, you will need to unblock it in order for Doximity Dialer to work.
"Easy set up & works like a charm. Many patients wouldn't answer *67 calls, but now respond with, "What are you doing in the office on a Saturday at 6:00 PM?" - gapac34
Doctors are less likely to place calls to patients outside of the office, and if they do, patients are unlikely to answer calls from an unfamiliar number or if the caller ID displays "Unknown."
"Used it twice today...works well!" - Howard Luks, MD
We found that physicians using Dialer make an average of 3 unique calls through the app each day, with some making up to 30 calls on busy days.
Doximity Dialer also allows you to keep track of who you are calling, and when you've called them, through the "Recent Calls" button.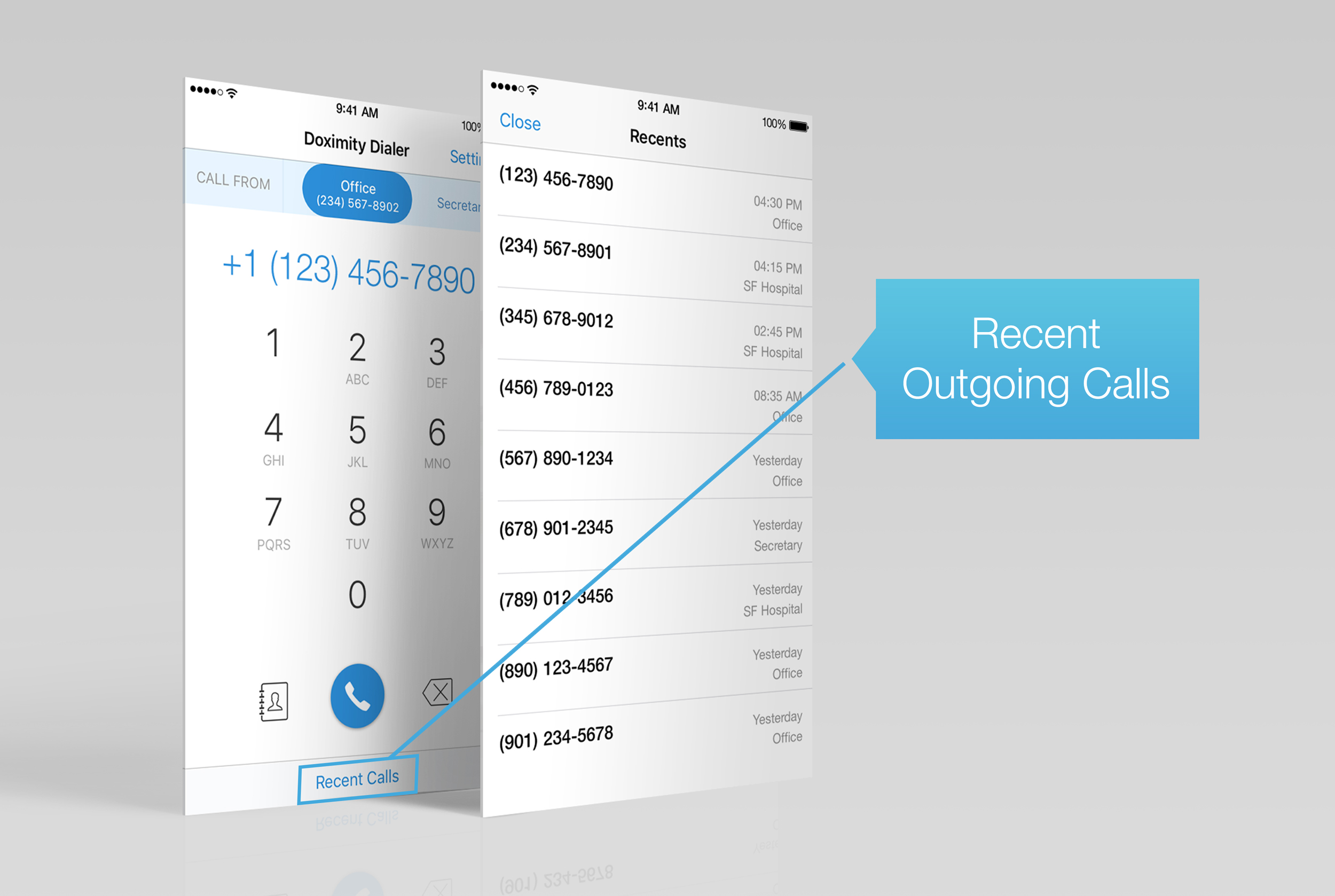 "Works as advertised, whether calling mobile or land lines. I tested with several cell phones and our office line showed up as expected. Very helpful product, especially for after hours calls to patients and their family." - drrjv
In our sampling we found that over half (53%) of all calls through Dialer are placed between the hours of 5:00 PM - 11:00 PM. Despite these hours being outside of the typical 9:00 AM - 5:00 PM, physicians are still in need of communication with patients after the office closes. Healthcare never sleeps!
How other doctors are using Dialer
The Doximity Dialer – simplifying doctor to patient phone calls
"Know Your Resources" series — Featured App: Doximity Dialer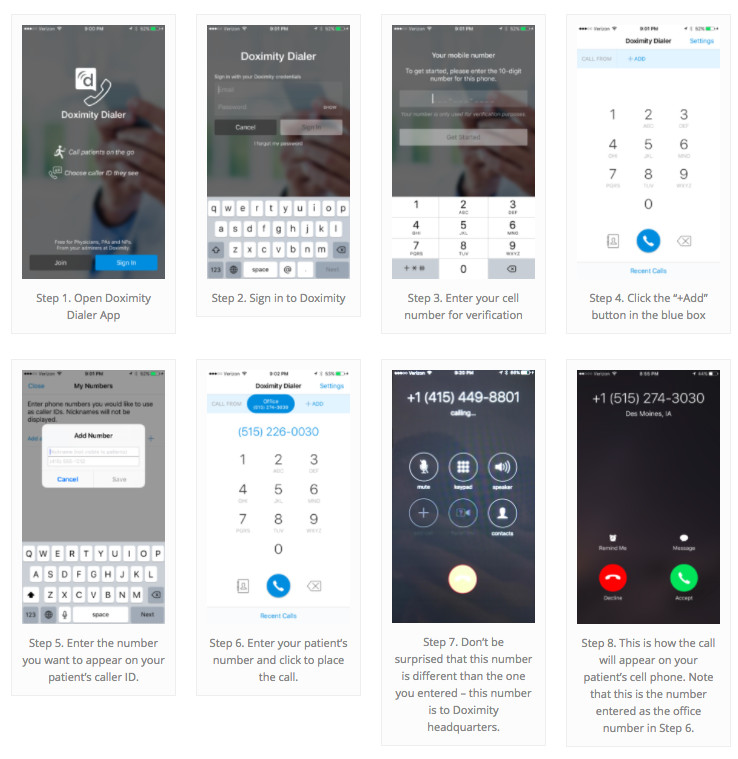 Download for free app in the App Store or Google Play. If you have any questions or feedback for Doximity Dialer, email support@doximity.com.
---