The "Road to Residency" series is developed by Residency Navigator, the most comprehensive online directory of U.S. residency programs. The program is used by 90% of 4th-year medical students to view program stats, read hand-written reviews from current and former residents, and view ratings on 4,000+ residency programs.
Eras season is officially in full swing. As an MS4, this critical time is the culmination of four years of late night study sessions, stressful exams, and formative rotation experiences. While the process is certainly rewarding, it can be stressful at times as well. We talked to seven current PGY-1s who've successfully gone through the residency application process and matched to their dream residency programs to get best practices and tips on interview prep, developing your rank list, and so much more.
Reach Out to Current Residents to Find Fit
"Take advantage of program coordinators and current residents at the programs you are most interested in. At the end of the day, everyone wants to find their best 'fit' - where they will be the happiest," says Sarah Diamond, an anesthesiology resident at the University of Illinois at Chicago. "You can reach out to program coordinators at your top choices on Residency Navigator to get in touch with current residents. I was able to have more candid conversations over the phone about their lives inside and outside of their program, and their relationships with their co-residents and faculty. You can glean a lot from a program by simply asking 'what do you and your co-residents do together outside of work for fun?' With residency interviews being conducted virtually this year, this strategy will undoubtedly help applicants get a better feel for programs!"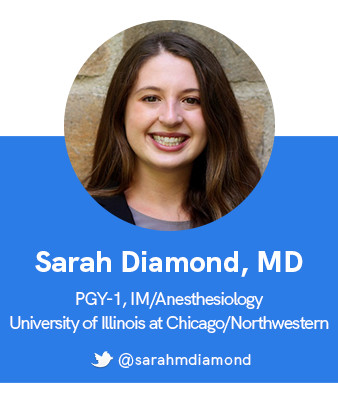 Be Strategic With Your Rank List
"With COVID-19 moving interviews virtually, applicants will likely interview with more programs, since traditional costs, such as travel and lodging, are no longer incurred," says Ketetha Olengue, a psychiatry resident at Stanford. "Given the increased number of interviews, applicants will rank more programs. If you're listing too few programs on your rank list, it could be a cause for concern. Be flexible with your strategy! It's natural to feel less inclined to programs as you go down your list. So, break it up into chunks. Once you list your top programs, consider the remaining programs as a separate list. By splitting your list into chunks and focusing on just a few programs at a time and ranking them against fewer programs, you will ultimately end up with a list of programs you can be happy with!"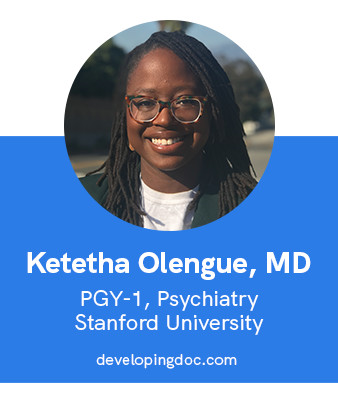 Double Down on Preparing for Questions You're Sure to Be Asked
"There's no such thing as over preparing for your interviews, especially with interviews going virtual this year due to COVID-19. Make a list of questions that are likely to appear, and spend some time to come up with bulleted, detailed responses," says Tina Yang, an Emergency Medicine resident at New York Presbyterian Queens. "There are certain questions that you will be asked in every interview, such as 'Tell me about yourself' or 'Why are you interested in pursuing [specialty]?' Make sure you are thoroughly familiar with the answers to these questions. If you can, work with one of your med school classmates to brainstorm compelling answers and talking points."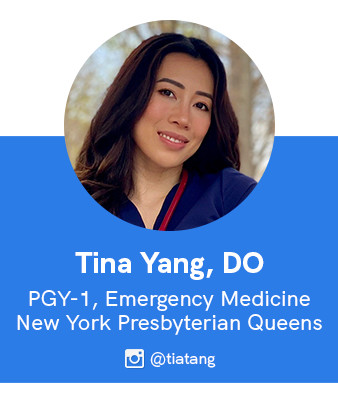 Be Concise With Your Outreach Communication
Lena Carleton, an Emergency Medicine resident at University of Illinois at Chicago, says, "It's important to be proactive in getting to know programs by reaching out to residents at that program, either by sending them an email (emails of a few current residents are usually listed on the program website) or a message on Doximity. Be concise and straight-to-the-point. I recommend the following structure:
(1) Introduction (who are you)
(2) "I am interested in your program and specifically would like to know more about [X]"
(3) are you available to answer some questions?
(4) what is your preferred mode of communication? Email questions directly? Phone call? Text?
(5) Thank you!
Do not send residents an email with a lengthy list of questions! Reach out, establish a connection, and then move forward with your questions."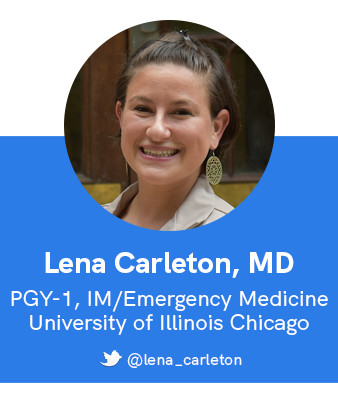 Align Your Rank List With Your Personality, Values, and Goals
"Interviewing this season with COVID-19 makes things a lot harder to evaluate the feel of a program without actually visiting," says Brett Kurpiel, a pathology resident at the University of Virginia. "Make sure you think about where you can see yourself comfortable living when applying to programs. Where you live will play a big role in how happy you are overall. Remember, you'll spend a lot of time outside of the hospital too! When making your rank order, consider how each program fits with your personality, values, and career goals. You have to choose what's right for you wherever you are in life. Decide what the most important things are for you to have in a program and prioritize those first and foremost!"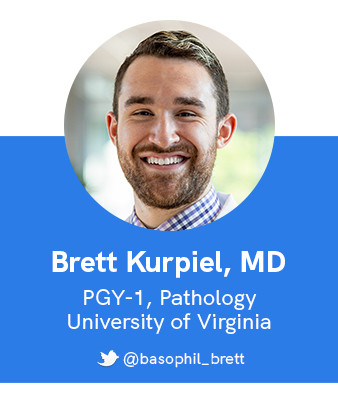 Take Personal Time For Yourself
Connor Welsh, a neurology resident at the Barrow Neurological Institute, says, "While going through the ERAS application process, it's crucial to carve out time for yourself. Crafting your residency personal statement, showcasing your extracurriculars, and reaching out for letters of recommendation - it can be a very stressful time! While it's super tempting to put in all your energy and free time into honing every component of your application to perfection, make sure you're taking some time to exercise, read, play sports - whatever you dig doing. I found that scheduling this personal time in my calendar helped me keep my commitment to my take some time away from medicine and the match to unwind!"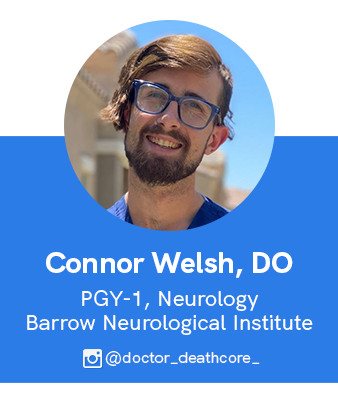 Don't Forget to Say Thank You
"Residency interviews can be nerve-wracking, but they can also be an incredible way for programs to get to know you. It was by far my favorite part of ERAS season," says Anh Vu, an anesthesiology resident at the University of Texas Medical Branch. "After a fun & engaging conversation, be sure to make time to write a thank you note to your interviewers. It can be a handwritten letter, or an e-mail. It should be concise yet personal -- inserting a blurb about a topic you both discussed, or expressing enthusiasm over something you love about the program they've shared with you. Your interviewers are practicing & busy physicians -- making sure you show them gratitude and appreciation is important!"

Good Luck With Your Residency Application
The Residency Navigator team wishes all of our MS4s members good luck on their residency applications. Be sure to check out the Doximity blog for the latest strategies, stories, and more for this year's residency application season.
---