Asian American and Pacific Islander (AAPI) Heritage Month celebrates the contributions Asian Americans and Pacific Islanders have made and recognizes their achievements in a variety of fields. BIPOC@Dox is an employee resource group committed to fostering a culture of equity and inclusion for AAPI Doxers and all Doxers of color, especially during challenging times. We had the opportunity to catch up with a couple of Doxers who belong to AAPI communities to discuss identity and solidarity at work.
Anthony Basilio, Digital Marketing Manager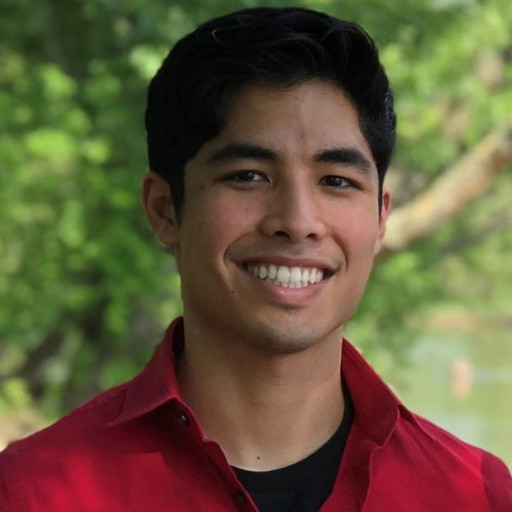 1: What does being Asian American mean to you?
Being Asian American has been so ingrained in my upbringing and who I am now that I've never spent too much time second-guessing it. Even as someone who's mixed (Filipino and Mexican American), I've carried this identity with me throughout my life—from being one of the handful of Asian kids in my elementary school classroom in the Houston suburbs, childhood trips to Guam and the Philippines, and now living in San Francisco where AAPI culture is so prevalent. It's also been something I've given a lot of reflection to recently, amidst the wave of hate crimes against the Asian American community.
I always think of what it must have taken for my grandparents to leave their families behind in the Philippines and move all the way to Brooklyn, New York, to complete residency in the late 1960s, and the challenges that came with immigrating to the U.S. and successfully raising a family—both with physical distance from what they had known and grown up with, and the unfortunate realities of discrimination against Asians and other immigrants. While I wouldn't wish these negative experiences on anyone, I am grateful for the resilience and determination my family had in dealing with these circumstances—without which I wouldn't be where I am today.
Being Asian American is an experience shaped by the sacrifices, grit, and resolve of our parents and grandparents—but our "Asian-ness" doesn't erase our American identity. To me, it means recognizing and appreciating my family history, and making the most of that to fulfill my own aspirations, dreams, and interests as part of the American experience.
2: What does workplace allyship look like to you?
Allyship means not turning a blind eye or covering your ears to moments like #StopAsianHate and Black Lives Matter—even when they might be unpleasant and intense. Check in on your co-workers of color, yes— but do the work and research on your own. Read the headline articles and more—read opinion pieces from authors of color, educate yourself on history, and research and donate to nonprofits that are fighting hate crimes and providing resources to affected communities.
3: How are you taking care of yourself during challenging times?
As someone who wouldn't describe myself as the most civically engaged even now, recent events have taught me the importance of taking time for yourself and doing what you enjoy when there's so much tragedy going on—and not feeling guilty for doing so. The combination of social distancing and social media can make it seem like tragedy is all there is. I've been intentional about taking social media breaks, going for a bike ride outside or on my Peloton, leaving my apartment to visit friends in my social bubble, and binging shows that aren't too heavy—my latest have been The Falcon and the Winter Soldier, Schitt's Creek, and Vincenzo.
4: How has BIPOC@Dox influenced your experience at Doximity?
BIPOC@Dox has been a great community to be a part of—not only as a support system in dealing with the recent wave of racism, but also just to have a group with shared experiences here at Dox that are always happy to help out with anything or just chat. Joining the company during COVID, it's been a great way to virtually meet co-workers and get a better idea of what people outside of my immediate team work on and enjoy doing outside of work.
If Doximity sounds like the place for you, check out the job board!
Interview conducted by Angelica Recierdo
Banner image created by Hannah Gambino
---