In order to continue to help make physicians' lives a little easier, we are announcing the integration of Doximity Dialer as a new feature within the Doximity app.
With this integration, physicians can now log into their Doximity app and tap the new Dialer icon to make direct patient calls, seamlessly. While logged into the Doximity app, physicians can also access their curated news feed, colleague network, HIPAA-secure faxes and, now, call patients– all in one place.
Two years ago, we launched Doximity Dialer to let physicians call their patients from their cell phone, while protecting their private cell phone number. Through the app, clinicians can call patients from their cell, and display the number of their office, hospital, or any other number of their choice in the Caller ID.
Today, Dialer has become a beloved and trusted tool used by physicians across the country to connect with patients. In fact, 5.6 million calls have been made to date using Doximity Dialer, saving doctors on average 20 minutes per day by successfully and safely connecting with patients.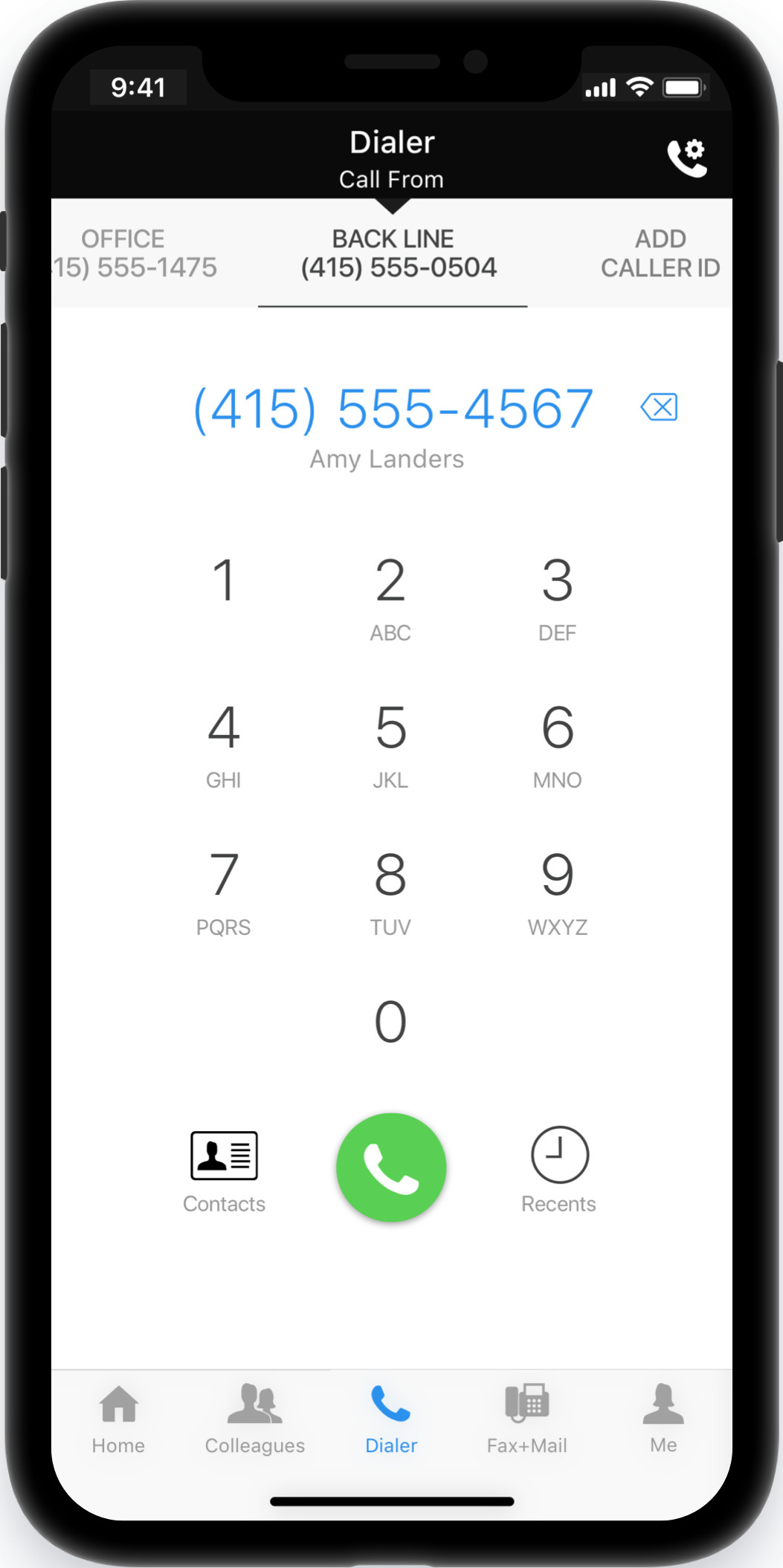 In the past, doctors would call patients using *67 to conceal their phone number, which often would result in missed connections and wasted time. With Dialer, doctors can conveniently make calls on-the-go, while patients are more likely to pick up calls from known numbers, like the hospital's main line.
In a survey conducted by Doximity to physicians using the Doximity Dialer App, we found that 74% of doctors strongly agreed that successfully reaching a patient by phone leads to better health outcomes.
"Our goal is to connect physicians to make them more productive and successful," said David Chong, product manager, Doximity. "By integrating the two apps into one, we reduce time spent having to navigate through one's mobile apps, helping clinicians use that time saved to provide better patient care."
By using Dialer, physicians are able to connect with five more patients on average per week than before using the tool. Doximity Dialer also allows physicians to keep track of who they are calling, and when they called them, through the "Recent Calls" button. With this new integration, physicians can now reach patients faster and more conveniently than ever before.
See what physicians are saying about Doximity Dialer!
---