Today we announced a few enhancements to our Enterprise Telehealth platform.
First, we now offer a TV news anchor-like banner or name badge displaying the clinician's name, credentials, specialties, and hospital logo within the video visit interface. In a recent post-visit survey1, patients rated clinicians with virtual name badges 0.48 stars higher on average than those without (on a 5-star scale).
Second, we've included an "Add Family" function, allowing both patients and doctors to dial out and add caregivers to a live visit. To date, over half a million virtual visits have had a caregiver added.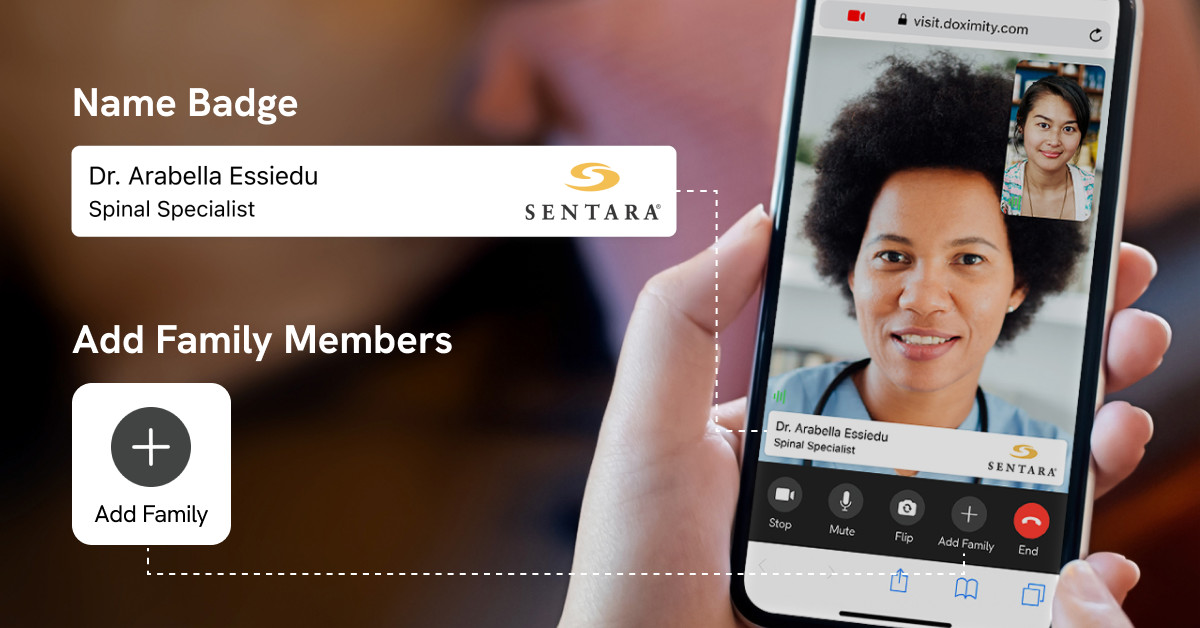 Third, we are teaming up with industry leader Press Ganey to offer real-time patient experience surveys delivered by text to patients immediately following any virtual visit. The collaborative service helps hospitals save money by reducing the need for more expensive phone- or mail-based patient surveys. And expedited patient outreach significantly improves reply rates and feedback quality.
The service requires no custom engineering or integration and is included at no additional charge for all shared Press Ganey and Doximity health system clients.
In 2021 alone, Press Ganey has administered over 26.5 million surveys, helping hospitals improve clinical care by amplifying the voice of patient experience. For more details, see press release here.
---
1Survey of 1,008 post-visit patients with self-reported annual income of over $100,000 conducted by Doximity in October 2021.
---