This week, Britain became the first nation to authorize the Pfizer COVID-19 vaccine. The vaccine will first be made available to British healthcare workers and then the most vulnerable Britons before it is distributed to the broader population.
In light of the FDA's approval of a COVID-19 vaccine, we asked the Doximity network, which includes over 70% of all U.S. physicians as members, "If approved with an Emergency Use Authorization, will you recommend a coronavirus mRNA vaccine to your patients?"
The poll ran between November 24 and 30, receiving responses from over 2,000 verified doctors, making this the largest poll conducted to date of physician views on the mRNA COVID-19 vaccines in development.
Here is a brief summary of our findings:
82% of respondents said they would recommend the COVID-19 vaccine to their patients. Most of the remaining 18% were undecided, citing the need to wait for additional data and guidance from the FDA, which is imminent.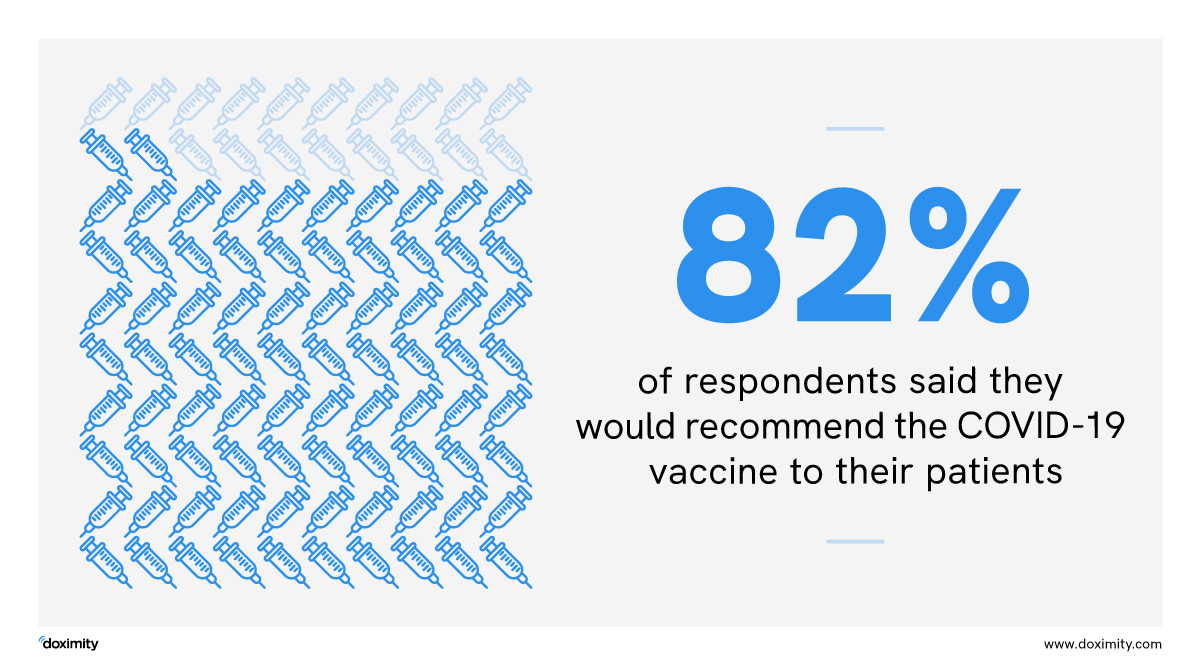 The top five specialties that responded "yes" to recommending the COVID-19 vaccine are: Nephrology, Infectious Disease, Pulmonology, Obstetrics & Gynecology, and Rheumatology.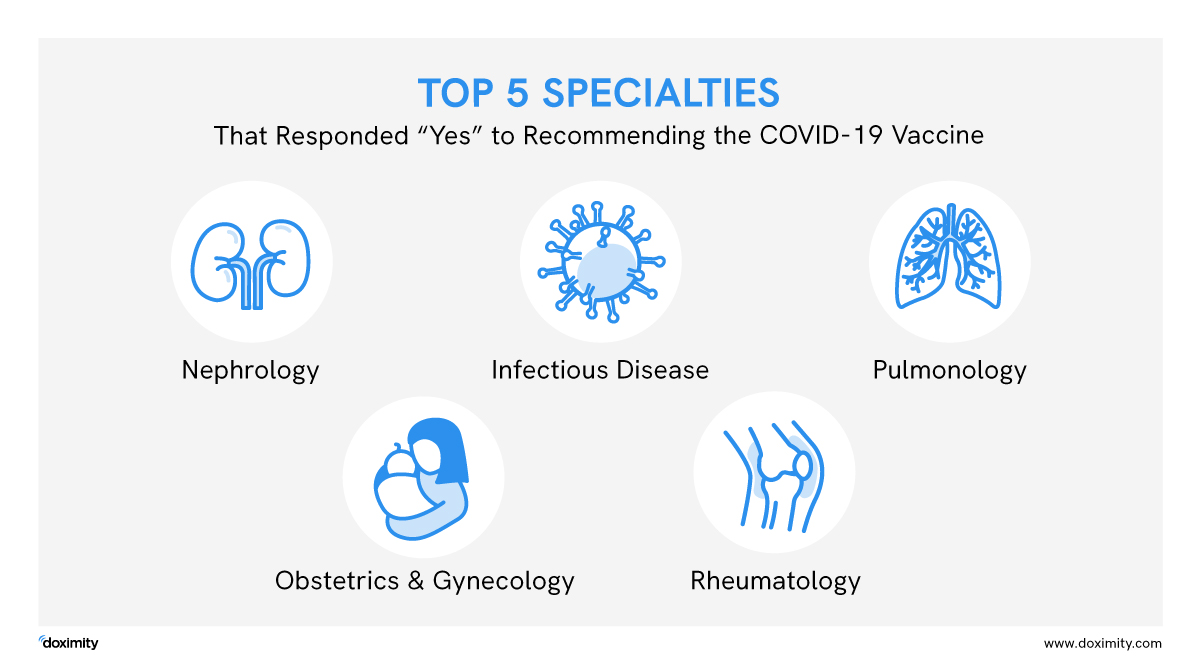 Nationally, the top five states where doctors responded "yes" are: Tennessee, New Jersey, Michigan, Virginia, and Ohio.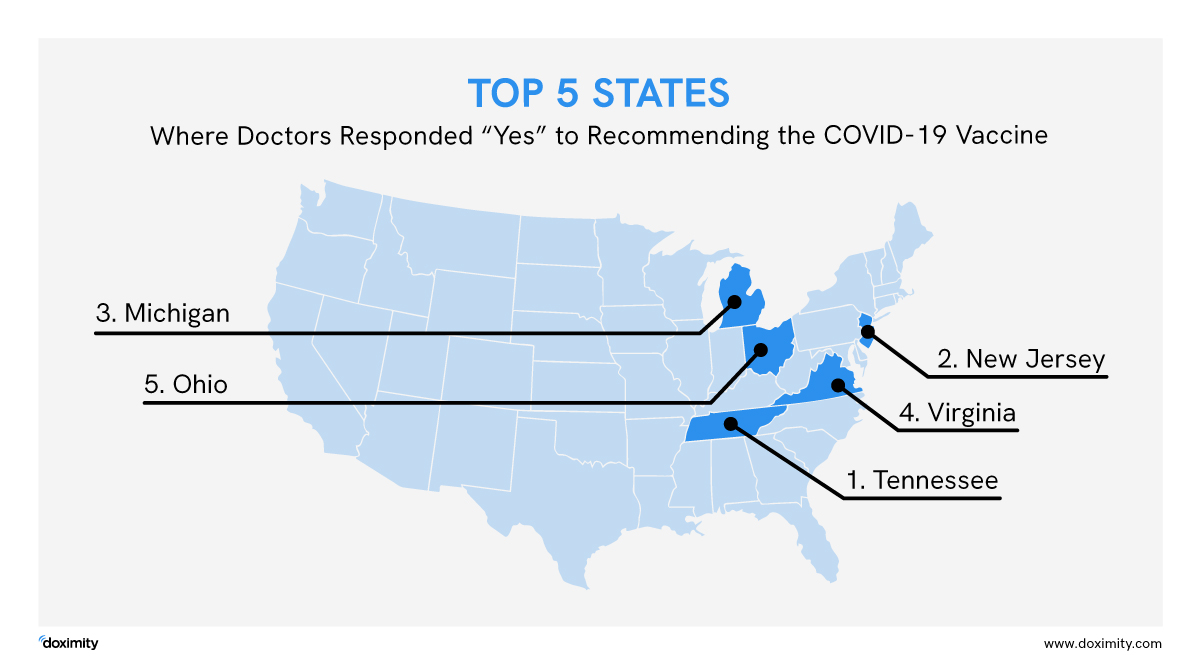 For more details on the COVID-19 vaccine, please visit the CDC website for more information.
---