Debra Houry, MD is the CDC's Director of the National Center for Injury Prevention and Control. This is how she works.
---
What words best describes your work style:
Collaborative, innovative, dedicated
What is your device of choice?
Smartphone: for better or worse, so I can keep up with emails at all hours. I also like the apps for directions, social media, and keeping my child occupied at times in the car or at restaurants with educational games and reading apps.
Laptop: I still like to use a computer for writing papers, longer emails, and working on presentations.
Favorite apps & software?
Twitter and LinkedIn for social media, One Note to keep track of to-do's and keep notes in one place, and I can't function without Outlook Calendar.
How does Doximity help you in your work as a clinician?
I like reading the articles on topics relevant to my work that may not be in journals or media outlets I subscribe to or read regularly.
Want to receive specialty-specific news? Update your settings here.
What's your secret to staying productive?
I've always loved the quote "well behaved women seldom make history." For me, it means you cannot be a silent bystander in life - when you see something you can do to make a difference in the world, you need to step up. Taking care of patients in underserved "safety net" emergency departments, coming up with innovative programs to prevent violence and injury, and making the world a better place for my daughter and her peers is what drives me.
Describe your journey to medicine/when you realized you wanted to be a physician.
I had a calling very early on. No one in my family was in medicine, but I volunteered in hospitals in high school and really loved science. During my undergraduate studies, I continued to volunteer in hospitals in various capacities and found that I always left inspired and wanting to learn and do more for the patients I interacted with. I pursued a joint MD/MPH degree so that I could focus on treating individual patients and have impact at the population level through prevention work. During my residency training, I realized there were so many injuries I saw that could be prevented and knew that I can balance all of this in the emergency department by working on the front line of the health care system and working with the community on injury prevention.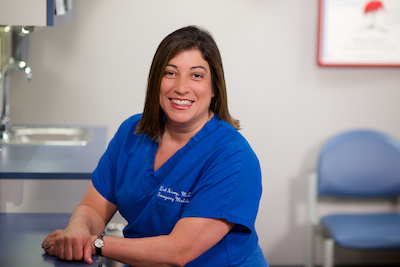 Who is your hero?
Several come to mind. President Carter for his work in recent years through the Carter Center to improve the health and well being of others globally; C. Everett Koop and David Satcher for some of the work they did as Surgeon General - taking on tough issues because it was the right thing to do; and my dad- who came from an immigrant family, worked his way through engineering and then law school, and has been a role model and mentor to so many. My boss, CDC Director Dr. Tom Frieden, inspires me to focus on using the data we have to compel action and to ensure that what we do has impact to improve the health of others.
What is the biggest challenge for women in medicine right now?
I think there are several issues that impact women in medicine. One is balancing work and family, and it's certainly not just women who face this - it's tough to do and I don't think you can ever "balance," but rather shift the imbalance as needed. Sometimes family needs more focus, and other times a work project may require added attention. And, although women have become more represented in leadership positions and academic rank over the past decade, there are still significant differences in the number of male and female chairs, deans, and full professors.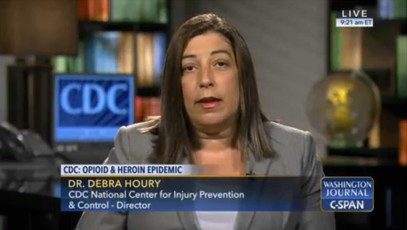 You're currently the Director of the National Center for Injury Prevention and Control (NCIPC) at the CDC. What was the path like to this role, and any advice for clinicians looking to work in a similar capacity?
Over the past 15 years, I've balanced clinical work in the emergency department with a dual appointment in the School of Public Health. I conducted research on intimate partner violence and sexual violence prevention, taught classes in injury and violence prevention, and was president of two national organizations (Society for Academic Emergency Medicine and the Society for Advancement of Violence and Injury Research). My experiences in the emergency department treating patients after an injury and those experiencing ongoing violence, studying interventions to prevent violence, and leading diverse organizations fueled my passion for injury prevention and I wanted to have impact at the national level. I can't say I planned the path to this role, but my various experiences gave me the balance of skills and knowledge needed for the job. I think my emergency medicine training has been really helpful for this job - I can triage what needs to be taken care of immediately vs. later, make decisions based on the data at hand and revise actions if needed when I have new information, and understand firsthand how our work impacts the patient, clinician and community. I'm lucky - I love this job, and I now get to practice medicine at the population level to help people live healthier lives through the work we are doing at CDC.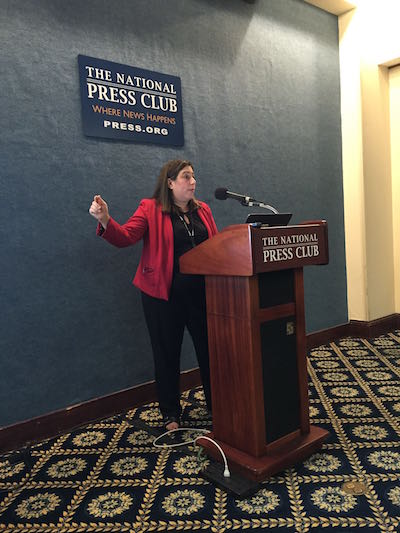 How do you decompress?
It can be as simple as reading a good book or spending some time with my family away from work. A trip to the beach where I can walk in the sand is always great when I have a few days to spend some downtime.
Do you have a favorite song?
Zac Brown Band's Homegrown and Toes. It reminds you to keep things in perspective, take things one day at a time, and be happy and thankful for what you have.
What's the best advice you've ever received?
The "can you sleep at night" rule. It comes down to doing the right thing at the time based on what you know at that moment. As I've always said, if you're worried that you could you have done something different for a patient when you go home and sleep, then you need to do what you believe is right for the patient now. The same is true with other types of work and interactions: if you know you did the right thing, involved others when needed, and can stand by your actions, then you can sleep at night.
---
Debra Houry, MD is the CDC's Director of the National Center for Injury Prevention and Control. Dr. Houry leads innovative research and science-based programs to prevent injury and violence and to reduce their consequences. She brings frontline experience of preventing injuries and violence as an emergency room physician and researcher.
---