Here's a quick guide on how every health care worker can use the free Doximity app to work from home to safely and efficiently communicate with patients.
Doximity's HIPAA-secure telehealth features allow you to call your patients, go straight to voicemail, or do a video chat, all without revealing your cell phone number. And, there's no additional setup required for you or your patient.
Call patients from your cell phone, show your office number on their Caller ID. No more *67. No more patient phone tag.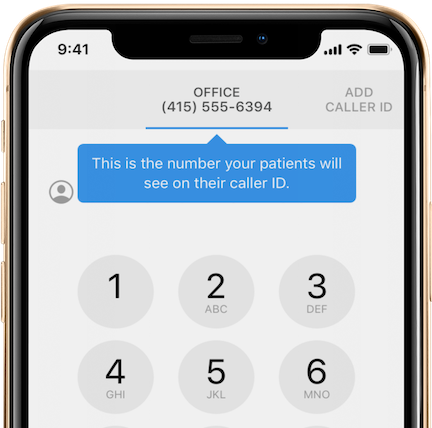 You can use your cell phone to call patients, without blocking your number

When you call using Dialer, your patients will stop screening your calls

Patients see an office number on their Caller ID, and your cell phone number remains private
Need to leave a quick message? Go straight to voicemail.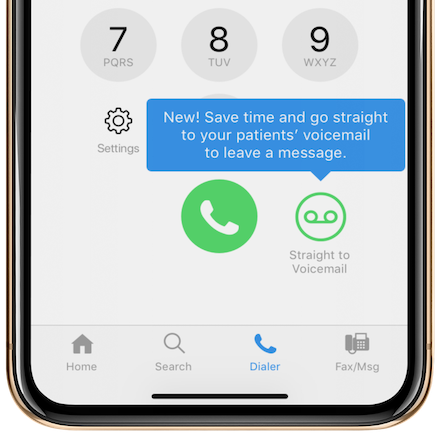 Directly leave a voicemail for your patient or their family members

Ideal for non-urgent updates that don't require a follow-up conversation

Quickly acknowledge prescription refill requests or share normal results

Just like Dialer, you can display your office number as the callback number
Start a HIPAA-secure Doximity Dialer Video Call instantly. No app/software additional installation for you or your patient. Your cell phone number stays private.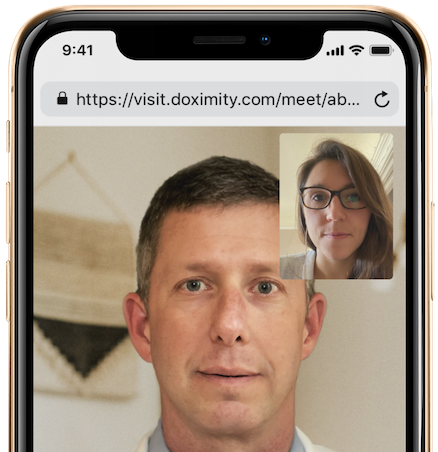 Send your patient a secure link to join your video call
Your patient can join from any smartphone
No additional downloads for you or your patient
HIPAA-secure, convenient, free
Just like Dialer, your cell phone number is never revealed
*The Doximity Dialer Video feature is in beta, but you can test it now by opening the Doximity app and following the steps below.
Doximity Dialer Video Calling Beta for iPhone
Tap the gray Video Call icon. If you don't see the Video Call icon, your app might not be up to date. Here's how to check.
Tap Join the Waitlist, that's it.
We'll email you as soon as we enable it for you (it may take a few days, we appreciate your patience)
Doximity Dialer Video Calling Beta for Android
Sign up here and we'll let you know once it's available to beta test.
---
Want to use Dialer but don't have the Doximity app?
If you're a physician, NP, PA, pharmacist or medical student:
Sign in to your Doximity account
Tap Dialer to get started (set up takes less than 2 mins!)
If you're a health care professional not listed above, you can use all of Doximity's Dialer by getting verified. Here's how:
Sign up for a free Doximity account
Get verified by Doximity as a healthcare professional (this may take up to 2 days). We use a number of sources to verify identity, including but not a photo of your medical license, hospital ID/badge, or emails from officially recognized medical institutions (school or hospital).
Send the verification documentation to: support@doximity.com.
If you have any questions or need help setting up, please visit support.doximity.com.
Thank you for all that you're doing to #FlattenTheCurve. We'll continue to do our part to help you serve your patients during this time.
---