Jeffrey Manese is a Family Medicine PA at Sutter Health Pacific Medical Foundation. He is based in San Francisco, CA.
Choose one word that best describes your work style:
I have a conversational style practice.
What is your device of choice?
iPad or iPhone.
Favorite apps & software?
Probably my iBooks and Pandora.
How does Doximity help you in your work as a clinician?
Doximity helps keeps me informed of new issues or topics that pertain to my type of practice.
What's your secret to staying productive?
Keeping a positive attitude.
What do you wish you knew when you were a student?
Tricky question, probably how to navigate insurance related issue.
As someone who is heavily involved with precepting, how do you recommend students to find preceptors?
I ask students and mentors to interview each other, to look at their style of practice, population they work in or want to work in, past experiences, and expectations. I refer potential students to AAPA, CAPA, and SFBPA for potential mentors. An app like Doximity is another tool that can be used to help connect with clinicians for potential rotation sites.
What's the first thing you do when you wake up?
Coffee ️:)
What's the last thing you do before you go to sleep?
Usually watch Netflix or reading sci-fi novel.
How do you decompress?
Exercise.
I can't live without...
My iPad and my headphones.
What are you currently reading?
Sci-fi books, but usually no particular author.
Do you have a favorite song?
No favorite song but love a good beat.
What's the best advice you've ever received?
To find a job that you can enjoy and like, no matter what that job may be.
---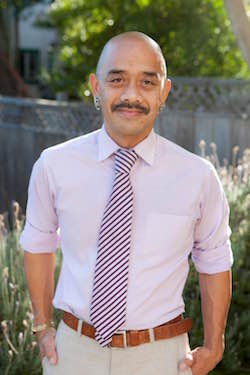 Jeffrey Manese is currently a Family Medicine PA at Sutter Pacific Medical Foundation in San Francisco, CA, and an adjunct professor & clinical preceptor at Samuel Merritt College in Oakland, CA. Manese completed his PA Training at Stanford University.
---