Patrick Beeman is an ObGyn and writer, and founder of the podcast InsideTheBoards. This is how he works.
---
Choose one word that best describes your work style:
Collaborative.
What is your device of choice?
My iPhone
Favorite apps & software?
For USMLE/COMLEX preparation, I love telling people about some of the "new kids" in the board-review space: Osmosis, OnlineMedEd and Picmonic. I think these companies approach their business first as servants of the students who use their platform(s) and offer innovative, high quality, and disruptive products that are revolutionizing the way people learn medicine.
For podcasting, I use Audacity for recording software and record interviews with guests via Skype. To keep the quality as high as possible, my home studio includes my iMac, Audio Technica ATR-2100 microphone, an Audio Technica headphone amplifier and pair of ATH MSR-7s cans (headphones) I got while I was on temporary duty in Japan, and a Yamaha MG10XU mixing board.
For daily clinical work, my go to app is Wheel SP, an Ob wheel app that calculates estimated due dates, allows input of fetal biometrics, and other essential stuff for an obstetrician. I use Epocrates and UptoDate a lot on my phone as clinical references. My newest discovery is the social media/secure medical multimedia app Figure 1.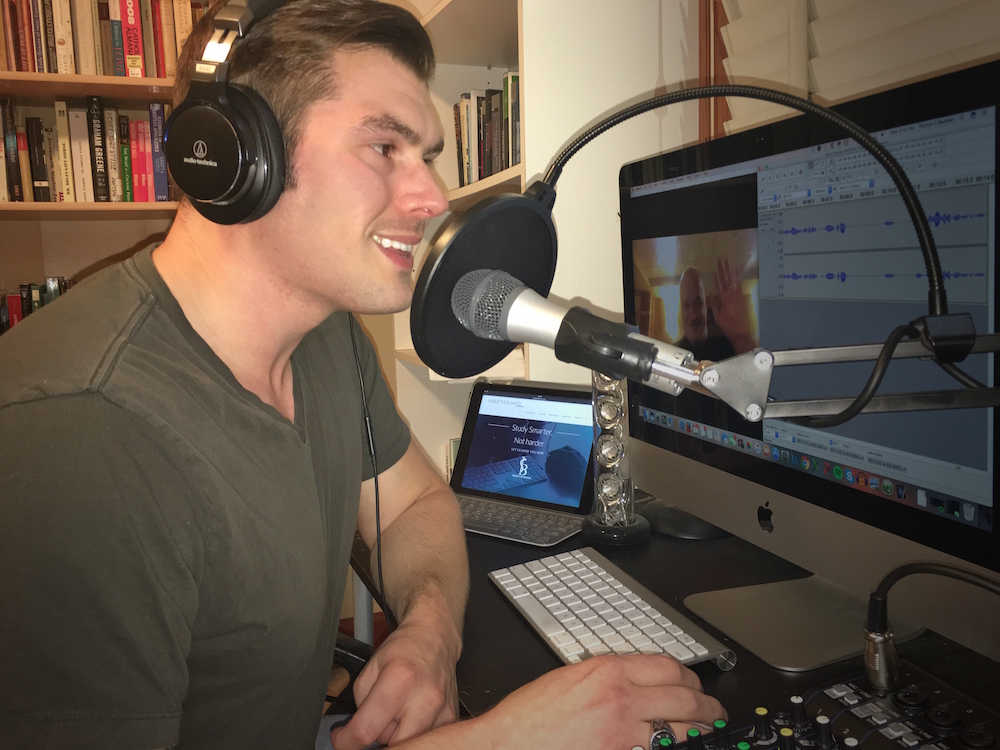 How does Doximity help you in your work as a clinician?
Doximity pushes useful articles, tailored to my specialty to my dashboard. I've also used it to find specialists to whom I might refer patients. Plus, it's helped me connect with influencers to be guests on the InsideTheBoards podcast.
What's your secret to staying productive?
Setting goals for the day before going to sleep and using the very early morning hours when I'm "fresh" for tasks that require the most creative energy (like working on content for InsideTheBoards or writing an article on bioethics) while saving more time-consuming, but mundane tasks for the evenings when I'm tired (like catching up on email, editing articles or podcast shows).
What do you wish you knew when you were a student?
I wish I had known the "mind hacks" that make undergraduate medical education more efficient, especially studying for board exams. Someone should have told me on day one of first year to do USMLE-style questions. I wrote about the difference that multiple choice questions make in your medical education here. Osmosis, the medical education platform I mentioned above, is doing its best to integrate the best principles of learning discovered in neuroscience into its platform. Things like spaced repetition, memory anchoring, and just doing a bunch of self-assessment questions can drastically increase your retention, efficiency, and long-term memory.
Who is your mentor?
The late Edmund Pellegrino, who has been called the father of bioethics, was my inspiration for becoming a physician. He became my mentor and I've always wanted to model my career after his. One of the best academic experiences I ever had was being his fellow at the Georgetown Center for Clinical Bioethics when I was a medical student.
As an MD-turned-podcaster, do you have advice for other doctors who are interested in alternative ways of using their clinical knowledge?
Many doctors sell themselves short. But a medical education and practice imparts more than just clinical knowledge. There are a bunch of skills a person acquires on the way to becoming a doctor. Besides learning your specialty, you have to be somewhat of a teacher, researcher, communicator, executive, manager, mediator, counselor, scientist, humanist, and writer (although interminable clinical note-writing can have a detrimental effect on one's writing skills) to become a physician. In the first two years of medical school, I was always writing and submitting popular and academic articles on bioethics topics while in class. I wrote boards-style questions during third and fourth year and eventually became the director of content for one of the major Osteopathic question banks. As a resident, I became a MedSchoolCoach.com advisor and have helped premeds perfect their applications to medical school, practice their interviewing skills, etc. I still do a little bit of this work because working with med school hopefuls helps maintain the original idealism that inspired me to pursue medicine as a career.
My dad was in radio broadcasting growing up; I always admired what he did and wanted to emulate it. I was a philosophy and theology major in college and always fancied myself a writer. The result? After becoming a doctor (and during the process, too) I found ways to apply my clinical expertise to writing and media. Clinicians should ask themselves what they think about at work, what they do when they leave the clinic or wards, or what they wish they had more time to do. And then consider ways in which their role as a doctor could be applied to these.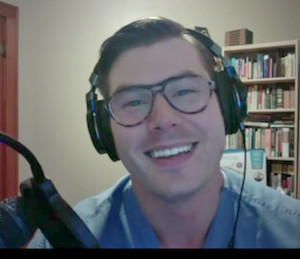 What's the first thing you do when you wake up?
I try to get in some quiet time/religious devotion and/or exercise.
What's the last thing you do before you go to sleep?
It's a bad habit, but I'm usually checking my social media feeds for news (and opportunities to troll my friends' by antagonizing—I mean commenting on—their profiles).
How do you decompress?
Working out or writing.
I can't live without...
My family. I'm in the military and stationed nine hours from three of my kids, who live in Cleveland with their mom, and five hours from my wife (who is a psychiatry resident) and newborn, who live in Cincinnati.
What are you currently reading?
Faulkner's The Sound and the Fury.
Do you have a favorite song?
So glad you asked this. I love music. It's a little-known secret that part of the reason I'm doing the InsideTheBoards podcast is to connect with some of my favorite artists and share some of the songs I love with a wider audience. My favorite song is by a little-known artist, Rich Mullins, "We Are Not As Strong As We Think We Are" which, I think, captures the agony of loss better than anything I've ever heard: "I tremble like a hill on a fault line just at the thought of how I lost you."
What's the best advice you've ever received?
From my mom and dad: stop living so far in the future.
---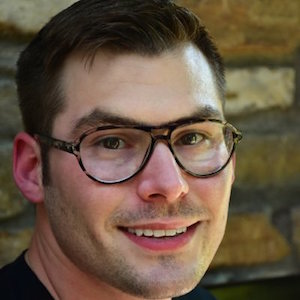 Patrick Beeman is an Ob/Gyn and writer. He worked on the Case Files series and has written practice questions for four question banks including USMLE-Rx. Most recently he was the director of content for a leading board-preparation question bank until founding InsideTheBoards to teach students the principles board exam question writers use to construct test items in order to help them reduce stress, improve efficiency in studying, and to help them achieve the scores they deserve. Listen to the InsideTheBoards Podcast for the USMLE, COMLEX, and Medical School tips.
---