Physicians are increasingly seeking ways to cash in their hard-earned medical expertise outside of their daily clinics. At a time when the practice of medicine is fraught with administrative, financial, and regulatory challenges, supplemental sources of income have become more attractive. More doctors than ever are tapping into their entrepreneurial spirit and looking to make additional income through telemedicine and locums tenens. For those interested in getting a greater return on their investment in medicine, we put together the following starter guide.
Believe The Telemedicine Hype
The telemedicine boom is upon us. While often cited as a tech-y buzzword, telemedicine is having a tangible effect on the healthcare landscape, and its impact is only expected to grow. According to a recent industry article, the telemedicine market is projected to reach $13 billion in size by 2021 (source: Pharmion 2016) . As U.S. legislation continues to encourage efficiency and cost-cutting in medicine, telemedicine is primed to take a front row seat.
*28 states and the District of Columbia have enacted parity laws requiring insurers to cover telehealth services. *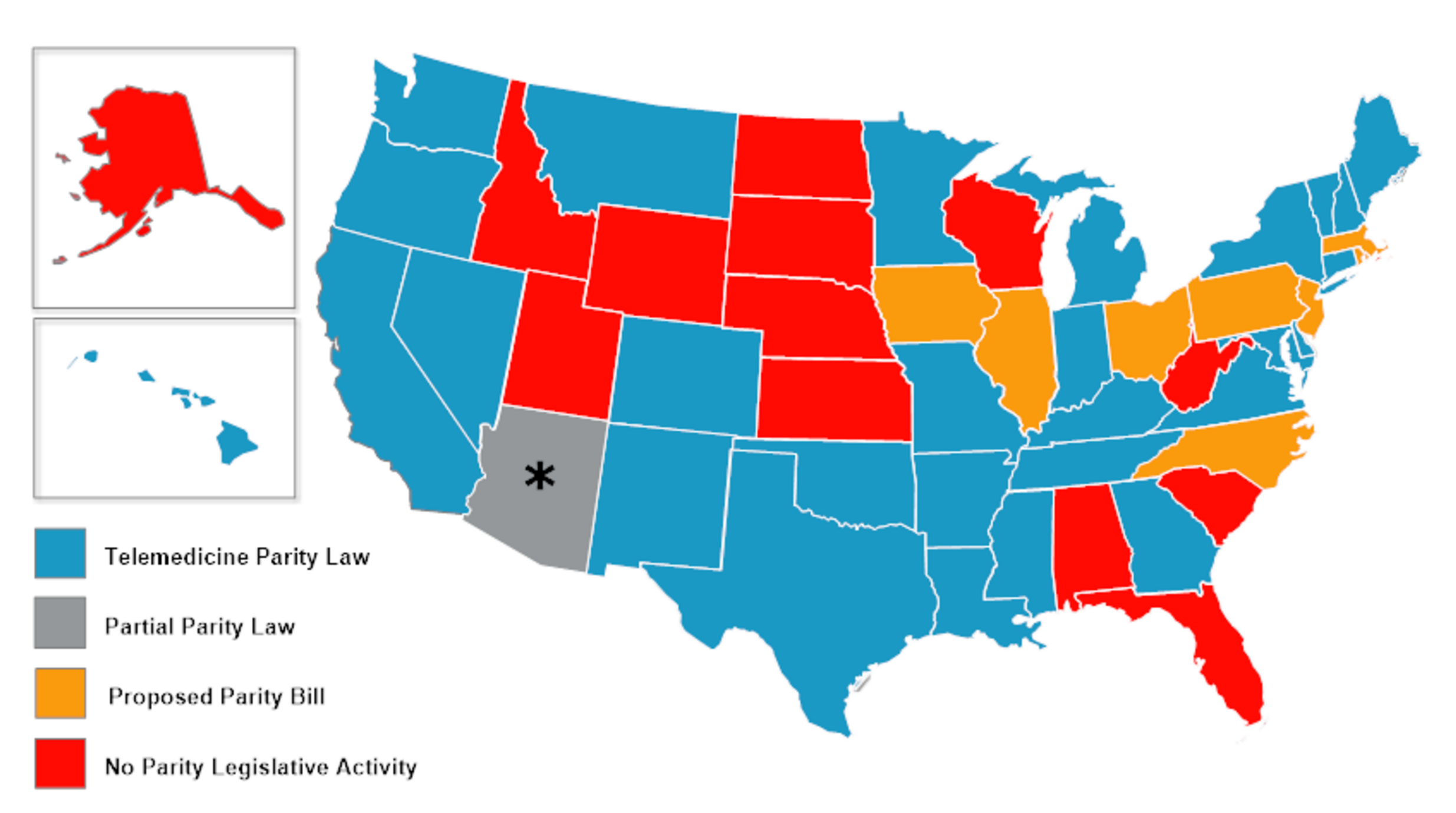 (Source: American Telemedicine Association 2016)
The incentives also exist for medical providers. Telemedicine takes many forms and gives physicians the flexibility to choose a telehealth service that works best for them. For example, one of the largest national providers of telemedicine, American Well, allows physicians to see patients on their platform based on their schedules and preferences. Physicians wishing to build out their practice can also follow up with patients in person. The relative ease of on-boarding makes the technology an excellent choice for doctors who want to supplement their practices while deciding when and how they want to see patients.
Is Locum Tenens for You?
Similar to opportunities in telemedicine, physicians can earn extra income and enjoy diverse employment experiences practicing locum tenens. While historically locums tenens may have catered to a niche market of healthcare providers, today, physicians from a variety of backgrounds are choosing to work locums. A recent study based on Doximity data found that interest in locums tenens remains high among both young and middle-aged physicians.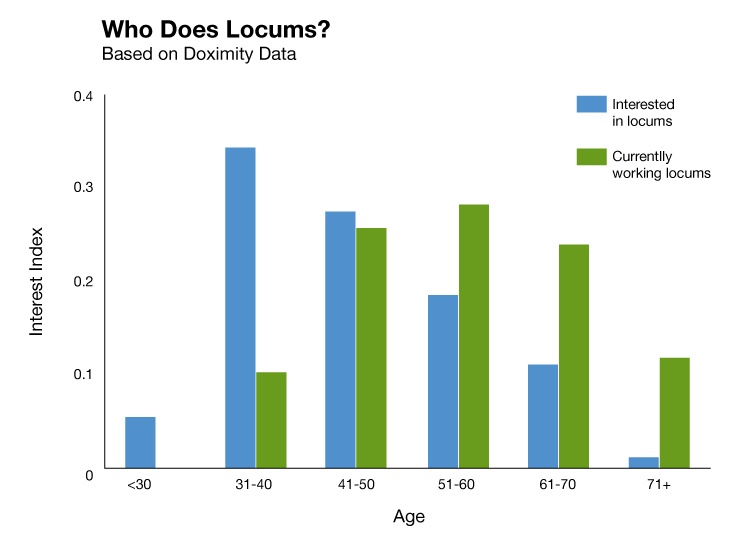 Consider the story of Dr. Bassam Rimawi, a young physician in fellowship training trying to earn extra wages in addition to his meager academic stipend. "Doing locum tenens work at the same time helps to get that extra paycheck under your belt. One paycheck of locum work is more than I made in three months of fellowship!" (source: Physician's Weekly 2015) Locums tenens gives physicians the opportunity to work a few more shifts, on their terms, while earning substantial compensation.
Interested in telemedicine or locum positions?
If you find yourself interested in telemedicine and locum tenens roles, there a few ways to stand out.
Update your "Clinical Interests" (including telemedicine) on your Doximity profile as this will ensure you are only contacted about relevant opportunities.
2. Edit your job alerts to receive information about part-time and locum tenens positions, in addition to more options regarding your preferences.
Finally, don't be afraid to connect with other physicians with similar interests. These colleagues may be a valuable source of information and could potentially help you find the right job, be it for your next part- or full-time gig.
---