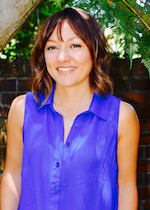 Ashley Ramirez is a Pediatric Nurse Practitioner (PNP) with a background as a Neonatal & Pediatric Intensive Care Nurse for the past decade. Recently, she worked as a Fetal Medicine PNP at UCSF Benioff Children's Hospital in Oakland, California. As of July 2016, Ashley joined the Peace Corps as a Pediatric Nurse Educator and is currently working and living in Malawi, Africa. You can find Ashley on Twitter @AshJRamirez, or on her blog, Life As a Pediatric Nurse.
---
Choose one word that best describes your work style:
Focused. Working in the Intensive Care and Critical Care setting my whole career, my pace is usually one speed: Ready. Set. Go! Over the years I have noticed there is always work to be done. Sometimes it can overwhelm you as the projects tend to pile on. It ends up being extremely daunting. However, I noticed I work best when I can identify tangible goals and projects, breaking them into little chunks to focus on. I prioritize them and slowly execute them in small doses. Creating little internal deadlines for each project. There are always endless projects to be done, but having a good sense of prioritization is key. You can then focus on setting goals and timelines to help make it possible.
As I am learning the Malawi language (Chichewa), we say "Pang'ono a Pang'ono," meaning bit by bit.
What is your device of choice?
In clinical and travel: iPhone, but my MacBook Air is a close second
Favorite apps & software?
iPhone:

UpToDate
Doximity
Medscape
WHO e-Pocketbook
NPR news
BBC news
Camera +
Macbook air:
Microsoft and Google drive: sharing docs and storing files for education, powerpoints, lectures and modules
How does Doximity help you in your work as a clinician?
Healthcare and technology is at an interesting time. Although technology is making a positive impact, unfortunately there's a lot of barriers in the system, which in turn impedes optimal delivery of care to high risk patients. Communication within mixed healthcare systems is a blaring obstacle. In turn, we continue to work in silo, duplicating a lot of the workload. Because of this, it translates to marginal gaps in care that is provided. Doximity was a great portal to really connect with providers in the community and optimize the coordination of care. More specifically to this high risk population accessing different healthcare systems.
When I was in the states, I used it daily. In California, I was a coordinator for a Fetal Medicine Program as a Nurse Practitioner. Most of my work involved coordinating care with nearly a dozen pediatric specialists and their respected colleagues to develop individualized plan of care for high risk pregnancies. Doximity was instrumental in connecting with the specialist to coordinate and optimize care in an urgent fashion.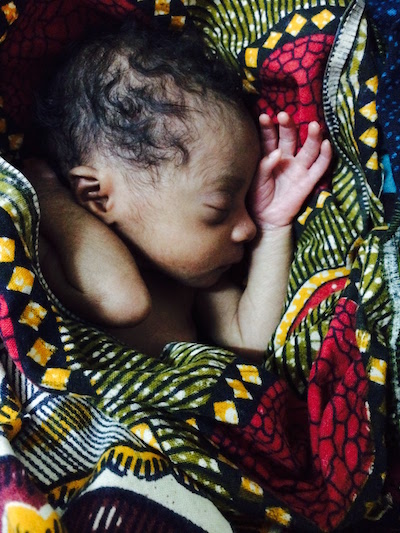 What's your secret to staying productive?
Taking time to unplug. I have that motto of "Work Hard, Play Hard." I feel like there is a time for everything. As stated above, I am very goal oriented and work great with deadlines. But once achieving those little deadlines I also think it's healthy to unplug and treat yourself. I truly believe on the weekends people need to turn off your phones and be unplugged with life. Hiking and running is my key to being disconnected and staying balanced. I love getting lost in the wilderness or near water. Lake Malawi has been a new replacement for my Tahoe or Marin headlands fix.
What do you wish you knew when you were a student?
Knowing you are your greatest critic. To have more confidence and be more gentle on myself -- we are truly our worst critics. I'm always so hypercritical, often inflicting fear that initially limited myself in taking risks. Once you realize you don't have to be a genius to achieve big things, life truly is an adventure of taking risks. The goal is to aim for progress, not perfection. Once you are able to change your perspective, it slowly falls into place. As long as you have a great work ethic and solid plan, you can achieve anything you put your mind to.
Who is your mentor?
I have several mentors. The ones most pivotal in my life include a select group of my Advanced Life Support (ALS) colleagues at Alta Bates Medical Center and my Nurse Manager, Joan Werner. Joan was the initial game changer in my career projection. She pushed me to achieve more and taught me about planning and goal setting. She was the most supportive, nurturing mentors I could've asked for. She embodies everything a Nurse should be.
In addition to her inspiration and autonomy she allowed our ALS group to have, I was able to grow into a mold from my stellar colleagues. Some of the accomplishments my colleagues have accomplished has raised the bar within our practice in resuscitation and stabilization in the Delivery Room. It was inspiring to live and breathe how small, simple changes can make a huge impact. Work became a constant PDSA cycle: Plan, Do, Study and Act, which has now been ingrained on my work ethic.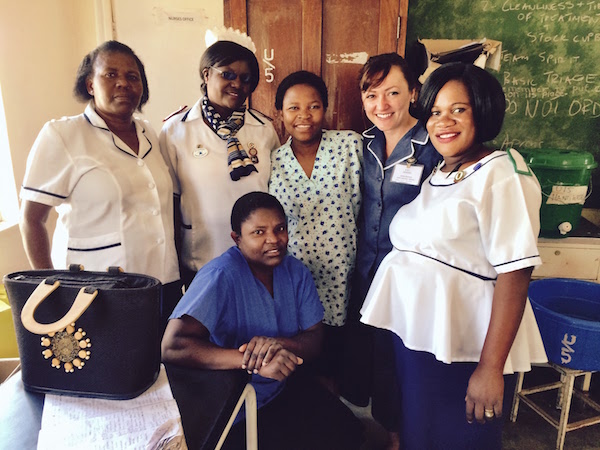 As an NP who is currently working abroad, what advice do you have for other clinicians interested in working in another country?
There are plenty of opportunities, especially in Pediatrics, and it's not all about helping patients directly. Think about global health on a more sustainable level. It's wise to invest your time in a strategic initiative that is long term with goals. The book "Dead Aid" is a must read to gain a new perspective.
Think of global health as a continuum; working collaboratively with in-country support on the higher level. Helping solve issues together rather than put a band aid on identifiable problems. We as health care professionals always have good intentions "to do good," but sometimes we lack a feasible plan with tangible outcomes.
My work in Global Health has definitely changed my outlook on medicine and it just changes you, in general, on a different level. I think working in global health has drastically expanded my skill set and importance of the systematic approach in the delivery of healthcare. It has helped me step back and see the big picture -- not to jump into projects to be a savior and for personal gain, but actually evaluate what the greater good is. I am still learning this.
Working in Global Health is a constant reminder of why I do what I do. There are barriers and obstacles in all of our line of work, no matter where we are in the world. Struggles will always be there. At the end of the day, being able to shape a new generation and help improve care through education and training has been a big shift for me. To possibly have an impact on improving care that is provided to little humans who are faced with lack of access and lack of resources. It's about problem solving and learning together to help improve care, no matter where they are born in this world. It's all just a humbling experience. I may not see the change, but I hope somewhere down the line I can help motivate a Malawian to help save lives one breath at a time, one baby at a time and thus a trickle effect. It definitely is not easy but I think it's worth it.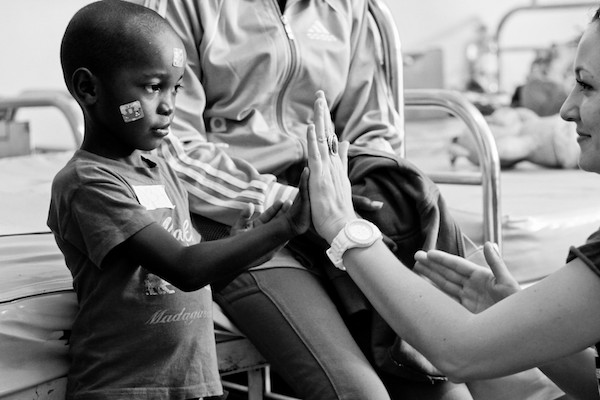 What's the first thing you do when you wake up?
Usually blast my playlist of choice via Spotify. Music is my mood lifter. Also, if I can squeeze in three-four morning runs or yoga session then it's a great week -- or perhaps stressful. Nonetheless, that's how I filter through it all.
What's the last thing you do before you go to sleep?
I know it's horrible, but check my messages and emails. However, during periods when work and life are pretty crazy, I listen to a guided mediation playlist.
How do you decompress?
Exercise! Hiking. Trips to the lake. Running. Basically anything that gets your body moving, distracts the mind, being grounded by the outdoors and feeling unplugged from work.
I can't live without...
iPhone. I'm constantly listening to music, taking pictures or using google maps.
What are you currently reading?
"Shantaram" by Gregory David Roberts, and always have "When Breath Becomes Air" by Paul Kalanithi on hand.
Do you have a favorite song?
Eek. I can't just say one. Currently, the albums Rihanna - Anti, Beyonce - Lemonade, Petit Biscuit - Petit Biscuit and other random songs by Major Lazer, Mura Masa and Kygo are always playing on loop.
What's the best advice you've ever received?
Such good questions.. Perseverance. Passion and Patience. Honestly, I can't say there is one magic advice that was that powerful in one single moment. Rather, I think facing challenging moments sprinkled with small, kind words of encouragements; focusing on the three P's listed above are essential. Over time, finding a positive, consistent way of coping with tough times eventually leads to a silver lining. Life isn't about one single moment, one single piece of advice nor one single path. Life is a string of failures that eventually lead to success. Just remember to have a little fun during the process.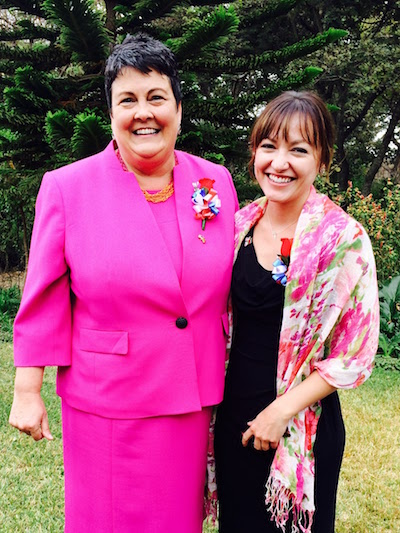 ---
---