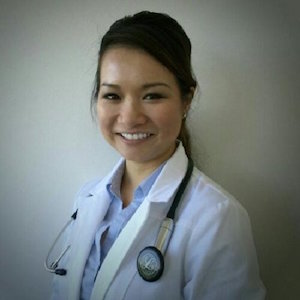 Helen Lu is a Family Nurse Practitioner primarily working in Clinical Informatics. She has a background in family practice and is an Epic-certified Physician Builder and a clinical EMR trainer. Her day primarily consists of training providers, building clinical content on Epic, identifying and troubleshooting workflow issues, and providing support to her clinics, while her clinical duties are in in-home assessments. She is currently based out of Sacramento, CA.
---
Choose one word that best describes your work style:
Comprehensive. I strive to be efficient, helpful, pleasant, and empathetic on a daily basis.
What is your device of choice?
Favorite apps & software?
For work: WebEx, Epocrates, HCC helper, UpToDate, ASCCP Mobile, Figure 1
For Social Media: Facebook, Instagram, LinkedIn, Pinterest, Doximity, for articles and connecting with colleagues from work
How does Doximity help you in your work as a clinician?
New clinical guidelines, interesting articles to read on the go, social networking with specialists and classmates.
What's your secret to staying productive?
Spotify and headphones! I try to focus on one task at a time with my undivided attention (although very difficult), this helps me complete tasks the correct way the first time.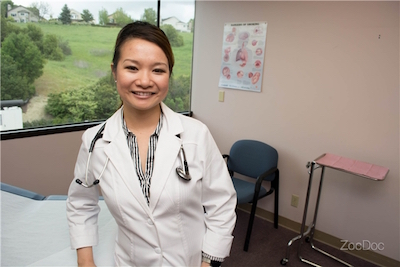 Describe your journey to medicine.
When I was 2 years old, my mother was diagnosed with Lupus, an unpredictable chronic autoimmune disease that attacks the body. The disease, coupled with the extensive medications taken, caused her to have complications such as osteoporosis, muscle pain, and kidney problems. She woke up in the morning not having the choice to say "I'm going to do this, this, and this today," rather, "What will my body allow me to do today?" She was frequently tired, nauseous, irritable, and prone to infections. I was always sure to be circumspect around my mother when I was ill, mostly in fear of giving her a cold she might not be able to fight off. This was one way my mother's illness taught me to be independent; I had to take on the responsibility of taking care of myself, as well as the rest of my family. Although witnessing my mother's illness was always a stressful matter, it sparked my interest in medicine and blessed me with the opportunity to grow. It taught me the importance of being compassionate, with the ability to understand that not everyone is capable of taking care of themselves.
What do you wish you knew when you were a student?
I wish I would've known at a younger age that an open heart and an open mind will allow you to go anywhere. Status will get you nowhere.
Who is your mentor?
I am lucky to have had mentors at different stages of my life. My Mom, who led me to believe in myself. My brother, who told me "The World is Yours, take it" at a very young age. My family, who has always been the catalyst I needed. My preceptors, professors, and colleagues who always knew the correct answers and always provided the right guidance. My patients, who teach me something every single day.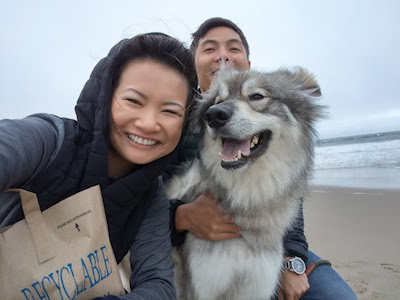 As an NP who is very tech-savvy, what is your advice for others looking to become more involved in digital health/technology?
Networking, continuing to learn, and a keen interest in digital health/technology.
Do you have a favorite song?
Rachel Platten - Fight Song
What are you currently reading?
"Think Like a Freak" by Steven Levitt and Stephen Dubner
What's the best advice you've ever received?
I try to live by this every day.
"You cannot give to anybody in this world what you do not have. And therefore you must concentrate on getting. You must become the most beautiful, sensitive, wondrous, magical, unique, fantastic person in the world to be able to say that I have all of these things so that I can give them away and share them with you. If I don't have wisdom I can only teach you my ignorance, If I don't have joy I can only teach you despair, If I don't have freedom I can only put you in cages. But everything that I have, I can give them away. And so, I dedicate myself to becoming the best 'me' the world has ever known."
-Leo Buscaglia
What would your colleagues be most surprised to learn about you?
I love to karaoke! Though I'm not very good at it.
---