Janelle Bludorn is an Emergency Medicine PA. You can find her on Twitter @janellerblu.
---
Choose one word that best describes your work style:
Millennial. My work style is certainly that of my generation: innovation-seeking through technology utilization, multitasking, and collaboration.
What is your device of choice?
iPhone. I often refer to it as my peripheral brain.
Favorite apps & software?
The usual suspects: Twitter, Instagram, LinkedIn, Snapchat. I'm not really a big Facebook user, comparatively. In terms of medical apps/web-based platforms, my favorites are Doximity and UpToDate. As a yogi, the MindBody app is a great tool to ensure I never miss my favorite vinyasa class.
How does Doximity help you in your work as a clinician?
As one of the very first physician assistant members of the Doximity community, I have grown accustomed to using it as my go-to source for discovering which topics are currently abuzz among my colleagues and then joining the discussion with some of the best and brightest medical minds. The new CME feature further incentives continuing using the platform in this way. Doximity also helps me to connect and communicate with my colleagues across the country in a simple and secure way, whether for patient care, professional development, or even just networking.
What's your secret to staying productive?
Staying busy. It's an odd phenomenon, but the more things I have on my plate, the more productive I tend to be. I think that this stems from my clinical work in emergency medicine; the more hectic the department, the more "on your game" you've got to be.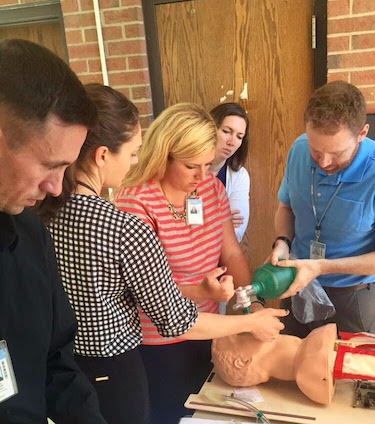 What do you wish you knew when you were a student?
Now that I have transitioned my primary role to medical educator, there are a lot of things I wish I would have known as a student! I think that the thing that has struck me the most is how much of myself I invest in my students and their education. This is certainly something that I wish I would have realized about my professors and preceptors while still in my training.
Who is your mentor?
I've been fortunate to have been surrounded by so many strong women in my life, many of whom I consider to be mentors. Professionally, two immediately come to mind: surgical physician assistant Gina Grossi and emergency medicine physician Leslie Milne. Both of these successful women balance a persona I strive to emulate, characterized by fierce independence, genuine empathy, sound clinical judgement, and ability to transform the clinical environment to a learning environment.
You started in a community health setting and have since moved to an academic one. For PAs who are looking to transition practice settings, what tips or advice would you have for them?
I've always believed that the lateral mobility afforded to physician assistants due to our generalist training is one of the most unique aspects of our medical profession. That being said, a PA can't simply jump from a specialty or practice setting without preparation. You've got to set goals and then set yourself up for success. Create ambitious long term goals and achievable short term goals to help you along the way. Invest in yourself in terms of meaningful clinical experiences and continuing medical education to give you the exposure and experience needed for a transition. Lastly, never underestimate how far a little confidence can take you.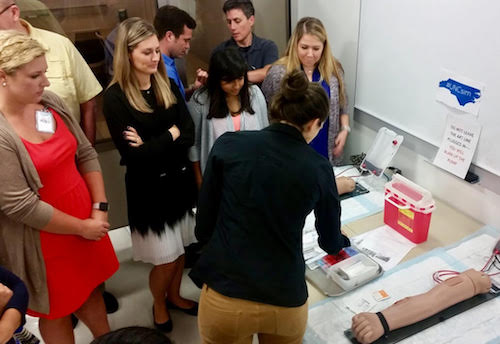 What's the first thing you do when you wake up?
Since I'm usually woken by my dog, Roscoe, I'll give him a little love and affection, then spend some time with my husband before we caffeinate and head out the door to start our work days at the University of North Carolina.
What's the last thing you do before you go to sleep?
I know that the data says screentime before bedtime is a big no-no, but I can't sleep unless I feel caught up on current events and happenings in the world of healthcare and medicine. Thus, my nightly rounds on Twitter and Doximity are usually what help me wind down before I turn in for the night.
How do you decompress?
A few years ago I discovered the power of mind-body techniques and meditation. Paired with my yoga practice, these tools have kept me grounded whether balancing life amidst busy urban emergency department shifts at Massachusetts General Hospital or making a career transition into medical education at UNC.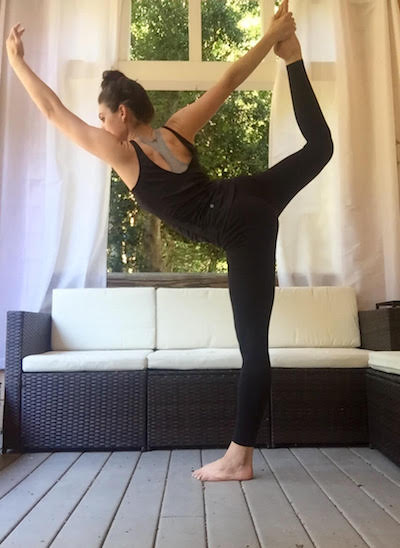 I can't live without...
See answer to question #2.
What are you currently reading?
Atul Gawande's Being Mortal. It is an honest and eye-opening account of the degree to which our society has medicalized the end-of-life experience, creating an argument for clinicians, family, and friends to advocate for aging and dying with dignity.
Do you have a favorite song?
You know, I don't have a single song that is my favorite. My musical preferences are quite diverse and ever-changing based on my mood. When I need to get work done, I turn on Brooklyn Duo; in times of pensiveness only Leonard Cohen will do; when I'm feeling determined or triumphant, I'll opt for Beyonce.
What's the best advice you've ever received?
A wise physician once told me: "If you're not learning something new every day, you're probably not doing it right." I've been able to apply this advice seamlessly to nearly any facet of life: education, clinical practice, and both personal and professional relationships.
---
Janelle Bludorn is a Clinical Assistant Professor of Physician Assistant Studies at the University of North Carolina School of Medicine, and practices clinically with the UNC Department of Emergency Medicine. You can find her on Twitter @janellerblu.
---