We understand that every minute counts. The Doximity app saves you time doing the things you're already doing everyday, See how other physicians save precious minutes using the free electronic fax line from Doximity: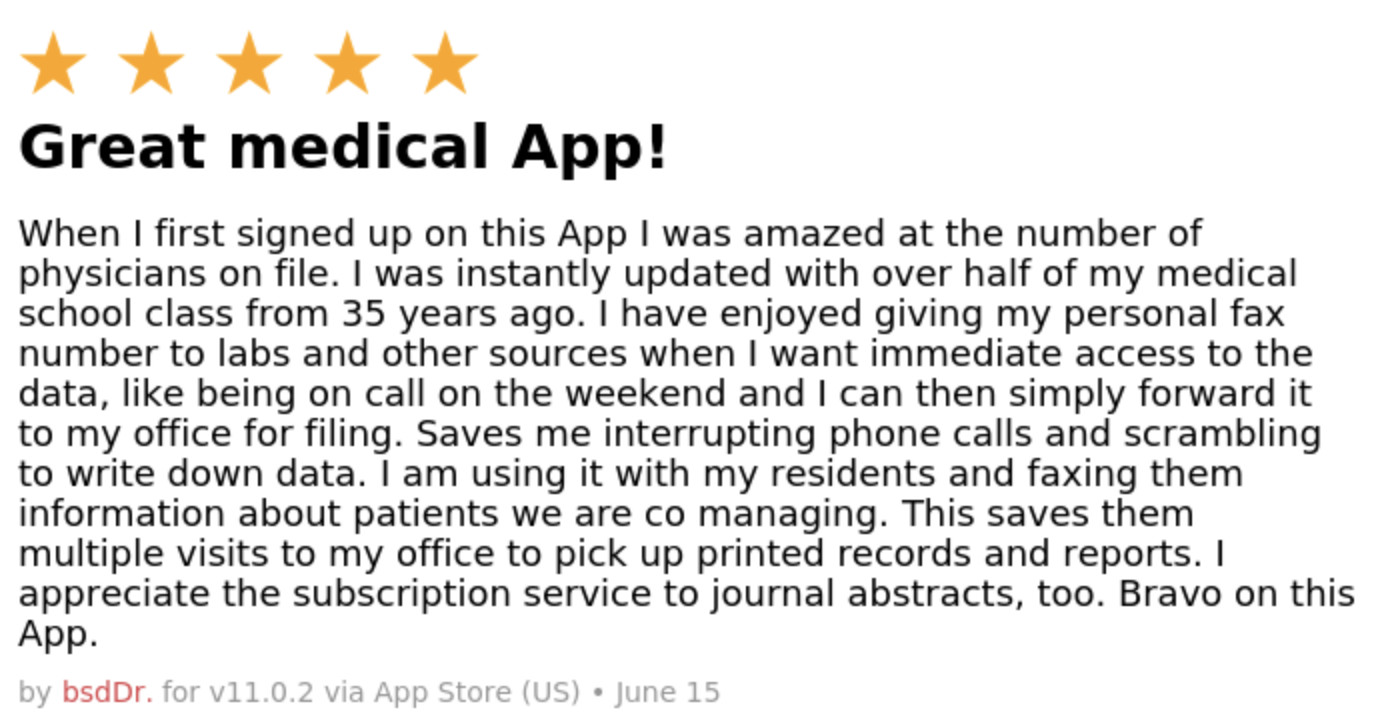 We live in a mobile world. You can do everything on your phone from checking your email to watching viral videos. Savvy physicians recognize the need to be connected, be in the know and never be caught off guard. Enter the mobile world of physicians by downloading the Doximity app. Read medically relevant articles. Send HIPAA-secure faxes. Call patients without *67.
The Doximity app lets you:
Send private, HIPAA-secure messages to other physicians to make a clinical decision, get a second opinion, or refer a patient within minutes.
Call patients from your cell phone and choose your office line to appear as the caller ID. Using *67 often results in missed connections.
Fax patient health information or scans from your phone when you can't afford to wait for that clunky hospital fax machine to send time-sensitive documents.
Stay up to date with peers that you know or work with. Whether you're attending a conference or speaking at Grand Rounds, Doximity provides an easy way to stay in touch with your cohort.
Read curated medical news along with what you read in standard journals. Get updates on new policies and guidelines, the business of medicine and headlines in the news impacting your practice. Plus, earn free CME while you read.
---